Full of fantastic activities, sun filled days and great nightlife.
dublin 3 star hotel
This 3* Hotel is just perfect for group weekends! The Hotel offers all essentials for your group. From smaller rooms, to larger rooms for those who want to stay together. The hotel even has its own Bar & Downstairs Nightclub! After all that partying, you can upgrade your package – to include a fine Irish Breakfast at the hotel, to soak up the night before.

The hotel is surrounded by a wonderful choice of bars and restaurants, right on your doorstep. It is also just a 15-20 minute walk to Dublins famous Temple Bar.
Amenities Include – Bar, Snack Bar, Restaurant, Nightclub & DJ, Beer Garden, 24 Hour Front Desk, Heating in rooms, Free WIFI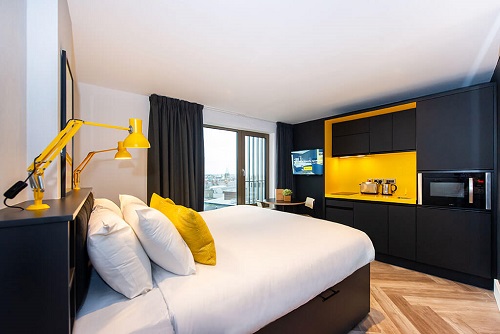 dublin stylish apartments central location
These 3* stylish apartments are located in the heart of Dublins bustling centre. The apartments will give the group the independence of doing your own thing, while you still have front desk assistance if required. Absorb the atmosphere of Dublin while overlooking the city from your balcony!
Located just a 7 minute walk to Dublins famous Temple Bar & city centre – everything is accessible by foot! These apartments are our most popular accommodation for our Stags & Hens in Dublin.
Amenities Include – Flat Screen TV, Private Balcony, 24 Hour Front Desk, Hairdryer, Towels, Free WIFI
dublin 4 star luxury hotel
You cannot get more central to Dublins famous nightlife than this luxury 4* Hotel. Located on the main walking street, surrounded by Dublins finest bars, restaurants and in the centre of the atmosphere.
The stunning 4* Hotel has lots to offer you and your group. From its onsite bar, club – or you can even sample the hotels modern restaurant. This hotel is the real way to do Dublin, in style.
Amenities Include – Bar, On Site Coffee House, Snack Bar, Restaurant, Nightclub/DJ, Evening Entertainment, 24 Hour Reception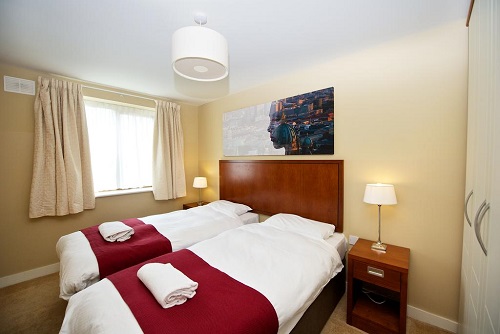 dublin apartments temple bar area
If you fancy a bit more independence, then a city centre apartment is the way to go. These smart apartments are just 1.3km from the city centre and only 5 minutes to the temple bar area. Every apartment has a balcony with views of the city. There is free Wi-Fi during your stay and the apartments also have a fully equipped kitchen. The bathrooms have baths and showers and sleep up to 4 people.