HOW TO GUIDE
STEP 1
CHOOSE THE TYPE OF PARTY YOUR WANT?
Decide what sort of party you want for you and your friends? Remember, we will organise everything for you!

---
STEP 2
WHERE IS IT GOING TO BE?
Ok, so you are either deciding on the UK or somewhere nice abroad for your party. If not, now is the time to decide. Point to note! Sometimes its cheaper to go to Europe, we have some great prices for places like Benidorm and Marbella!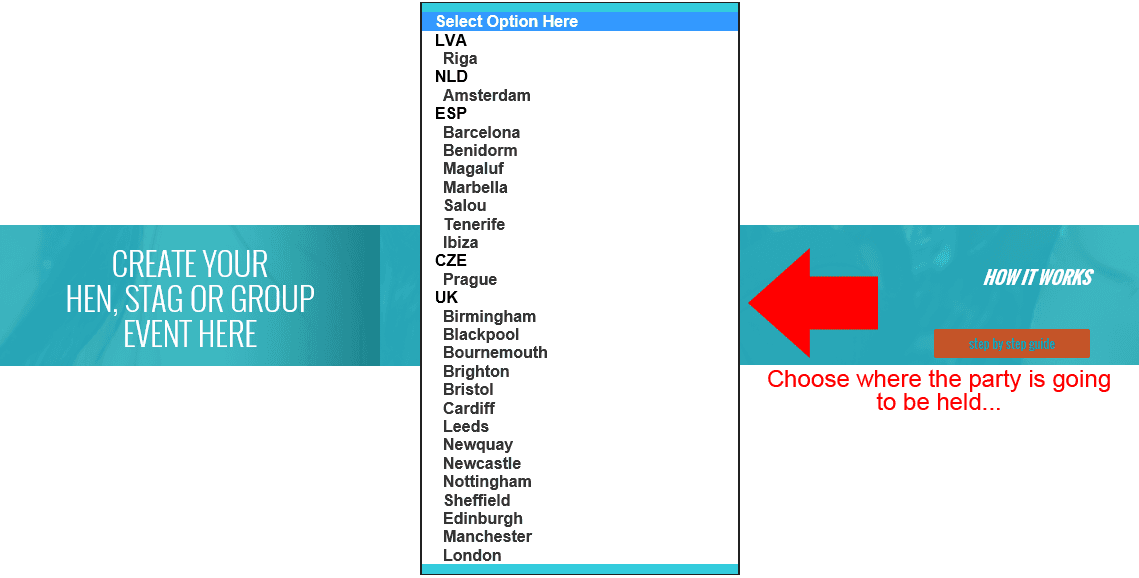 ---
STEP 3
IF YOU ARE TRAVELLING ABROAD, CHOOSE AN AIRPORT
If you are staying in the UK, then just select NO AIRPORT. If you are traveling to one of our parties abroad, then select the airport you will be departing from. This is so we can help you get the cheapest flights.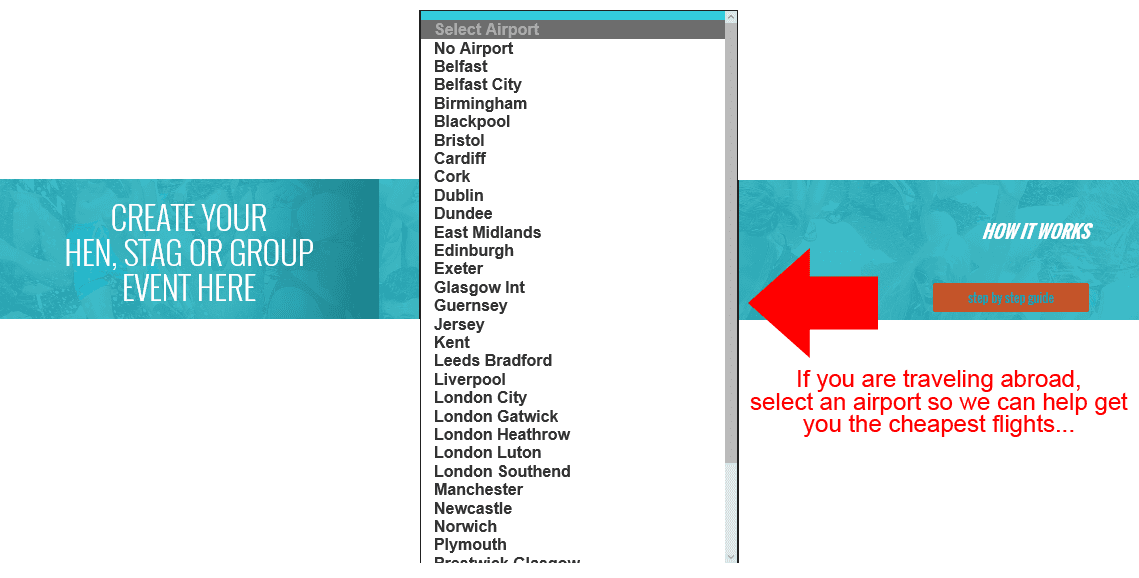 ---
STEP 4
WHEN IS IT GOING TO BE?
So you have got this far, now you need to make a date. Don't worry, its not set in stone, you can always change this later. Just select a month that you think will be around the final date.

---
STEP 5
HOW MANY NIGHTS?
If you are staying in the UK, the standard is one night, but its up to you as we have loads of activities. If you are traveling abroad then the average is 2 to 3 nights.

---
STEP 6
HOW MANY FRIENDS GOING WITH YOU?
Don't worry about this too much, the amount of friends will go up and down as the months roll on. We price up based on per person, but to give you a general idea, the average group size is 10.