Amsterdam Stag Night
Amsterdam is one of the most popular locations for stag nights in Europe. It's a laid back, bustling and friendly city full of different cultures that make an Amsterdam stag night the most memorable occasion you will never forget.
Why is Amsterdam so Popular?
Amsterdam is well-liked for its relaxed attitude towards the good things in life. Not only is it an interesting place to visit but it's easily accessible with regular flights for travel and a quick train journey from the airport to the city centre. As soon as you arrive in Amsterdam, you are quickly thrown in to the hub of thrilling entertainment and a vision of amazing places to see. Tourists, stag groups and visitors are attracted by the hassle-free traditions that Amsterdam offers, refreshed by some of the city's famous traditions of legalised cannabis and strip bars to name just a few. It's like taking a step in to a fantasy world, but this is no dream - it's real and an experience that you and your friends will enjoy to the max.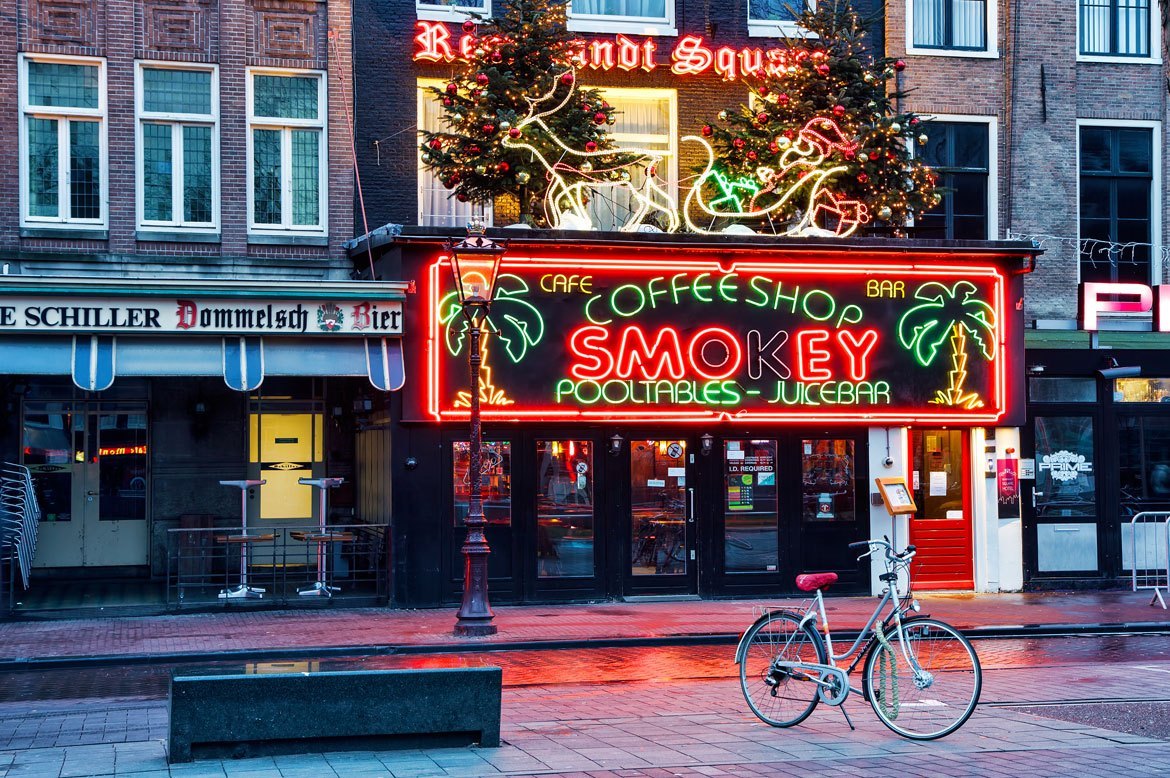 Coffee Shops & Smoking Pot
When you're wandering through Amsterdam you can't help but notice the strong-smelling aromas emanating from the local coffee shops and cafes. Cannabis, hash or marijuana is legal in Amsterdam and available from coffee shops who all hold a licence to sell the sweet herb. It's not unusual to go into a coffee shop and see several types of cannabis laid out like cakes behind a glass counter. There's around 200 coffee shops in Amsterdam and you must be over 18 and have ID to buy. The coffee shops are not allowed to openly advertise that they sell hash but you can identify them if you see a green and white licence sticker in the window.
The Famous Red Light District
An Amsterdam stag night and your last few days of freedom wouldn't be complete without a wander around the Red Light District. Amsterdam sex workers are regulated and have police protection, this area is home to Europe's legalised prostitution, strip clubs, peep shows, brothels, sex shops and the famous sex museum. You will stroll past buildings and view girls in red-lit windows advertising themselves, have a giggle in a sex shop or get some VIP treatment at a strip club or private show. It's a place where anything and everything goes and what may be normally unusual is instead an incredibly eye-opening experience in a very true reality!
Nightlife Galore
Amsterdam has a thriving nightlife and because the city centre is compact, it's quite easy to bar crawl and get around. The squares are lined with noisy bars, live music venues and clubs that blast dance music, techno, dubstep, hip hop, traditional funk and underground electro. Rembrandtplein and Leidseplein are famous city squares where you can dance until dawn at clubs Melkweg, Paradiso, Escape and Rain. The clubbing hotspots have some of the best DJ's in Europe, housed in industrial buildings, swanky live lounges and pumping discos. The Sugarfactory is an exclusive combination of club, theatre and live music. Club Panama is in historic Amsterdam, a vast place where a thousand people dance, chill out and take in the tunes of world-renowned DJ's.

An Amsterdam stag night is probably top of the list of most bachelors, a celebratory occasion that will stay with you for the rest of your life. There are tons of stag activities in Amsterdam to choose from. What happens in Amsterdam, stays in Amsterdam.